Dr. A. Sreekumar
MBBS, DLO, FACNEM, FINEM, FSAAARMM
Founder - Soukhya Foundation, Founder
President - INMA
Chairman & Managing Director - Wellness Solutions Pvt. Ltd
Director - STRI
Senior Consultant in ENT & Head and Neck Surgeon, 39 years of clinical PRACTICE, Currently practicing Nutritional & Cellular Medicine for the last 18 years.
Course Coordinator & Chief Faculty FINEM, India.
Speaker – ACNEM, Australia.
Teaching Faculty-SAAARMM Malaysia & AKSHARA, Indonesia.
Invited Speaker-International conferences in Anti-ageing Medicine.
Wellness & Nutritional Congress in Australia, Singapore, Malaysia, Thailand, Dubai, UK, USA.
Chief Course Convener – PG Diploma in Wellness Science, University of Mysore.
Prof. Dr. Ushy Mohandas
Chief Coach and CEO – Dr. Ushy's Wisdom Works, Bangalore – India
Founder – +U (Plus You), The Energy Wellness Network.
Orator- TedX- Speaker & Author Of New Clear Energy Series.
Former Dean – KIMS Hospital.
Consultant – Neuropsychologist.
Prof. Dr. Ian Brighthope
Founding President, ACNEM, Australia.
He graduated in Agricultural Science in 1965 and then in 1974 graduated with a Bachelor of Medicine and Bachelor of Surgery.
Professor Brighthope has acted as an advocate for doctors practicing Integrative Medicine for over 35 years.
In 2016, Professor Brighthope was given the Lifetime Achievement Award of the INMA and in 2017, he was awarded an Honorary Fellowship in nutritional and environmental medicine of that Association (FINEM). He introduced the importance of medicinal cannabis to INMA.
Dr. Thomas Levy
M.B.B.S, M.D, J.D
Author of Primal Pancrease and Stop America's #1 Killer! and 3 other books.
Board Certified Cardiologist and an Author.
He is one of the world's leading Vitamin C experts and frequently gives lectures to professionals all around the world about the proper role of vitamin C and the antioxidants in the treatment of a host of medical conditions and diseases.
Dr. Vijaendreh A/L Subramaniam
MBBS, MRCOG (UK)
Board Certified Consultant Obstetrician and Gynaecologist
Specialist In Laparoscopic (Keyhole) Surgery
Member Of The International Organization Of Integrative Cancer Physicians (Ioicp), USA
Dr. Sree Sudha Chepyala
M.B.B.S., M.D (Med)
American Board-certified Physician
Co-founder and Medical Director, Eternesse Medical Centre, Hyderabad, India.
Doctor of Medicine from Baylor College of Medicine Houston, Texas USA.
Certified and registered member of NNEd Pro Cambridge Summer School in Applied Human Nutrition.
Speaker, Indian Nutritional Medical Association.
Faculty Member of STRI (Soukhya Training and Research Institute).
Currently practicing as an Integrative Medicine physician with goals of Preventive, Regenerative and Functional medicine at the Eternesse Medical Center in Hyderabad, India.
Dr. Leroy Rebello
MBBS, Diploma in Dermatology from St. John's University, Australia, PhD
Biotex Life Solution Pvt. Ltd., Hyderaba, India.
Credit Over 10 Research Papers Published In Indexed Journals.
Participant In The Capacity Of An Investigator, In Various Clinical Trials Including Stem Cell Therapy, Fresh Cell Therapy And Platelet Rich Plasma Etc.
Credited With Many Inventions. Passion In Alternative Medicine And Practices Integrative Medicine.
Speaker In American Academy Of Anti-ageing Medicine Seminars In Bangkok, Thailand Since September 2012.
Doctor Who Introduced Hlp-prp In India.
Pioneer In Prp And For The Use Of Advanced Cell Therapy For Treating From Facial, Body Rejuvenation To Sports Injuries.
Awarded With The Prestigious Presidential Award From The King Of Malaysia For His Work In Anti Agring And Regenerative Medicine.
Dr. Lenny Da Costa
MBBS DGM FCMT (USA) FINEM, Consultant Geriatrician, Preventive Cardiologist and Anti-aging Specialist.
President Of Society For Regenerative Aesthetic And Anti Aging Medicine India – SRAAMI and The Indian Society For The Study Of Metal Toxicology And Chelation Therapy.
Scientific Advisor To The World Academy Of Anti Aging Medicine Asia – WAAAM.
Executive Council Member Of European Council Aging Research And Training – Ecare.
Invited Speaker – International Conferences On Anti-ageing Therapies, The Use Of Chelation, IV Nutritional Regenerative Therapies, Metal Toxicology, Preventive Cardiology, Bhrt In Geriatric Cases, IV Therapies For Diabetics & Meets Including Ecopram Istanbul, Saarmm Kuala Lumpur, Malaysia, A4m Bangkok Thailand, A4m Asia Bali, A5m Melbourne, Medicoin – Goa India, INMA – Cochin.
Conducted Independent Workshops On Iv Therapies And Heavy Metal Detox At Many International Meets.
Dr. Mili Arpan Shah
BHMS(BOM), MS (Counselling & Psychotherapy)
Practicing Homeopathy since, 21 Years And Ozone Therapy Since 2005, (Trained Under Late Dr. Sarosh Wadia, The Doyen Of Homoeopathy In India.)
Received M.S. In Counselling And Psychotherapy While Majoring In Child Psychology.
Advisory Panel Of Daivum Integrated Holistic Hospital And Tumor Clinic In Mumbai.
Active Member Of World Federation Of Ozone Therapy- Spain; Co- Editor In Journal Of Ozone Therapy By University Of Valencia; International Scientific Committee Of Ozone Therapy; Asian – European Practitioners Of Ozone Therapy From Ukraine Russia
Conducted National Conferences In Ozone Therapy At Bombay Hospital & 74 Training Programs Of Medical Applications Of Ozone Therapy.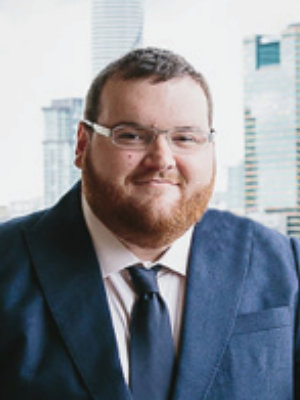 Dr. Michael Osiecki
PhD, BE (Chemical), Biotech (Hons)
Managing Director and Owner of Bio concepts, Australia.
Doctorate For His Research At Queensland University Of Technology In The Field Of Biological Engineering.
Specialising In Isolation And Expansion Of Stem Cells In A Novel Bioreactor System.
Other Research Experience Includes Mesenchymal Stromal Cell Differentiation, Tissue Regeneration, Wound Healing.
Haematopoietic Stem Cells And Their Niche.
Redox Signalling, Finite Element And Mass Transport Modelling.
Current Research Interest Is In Cellular Development And Addictions.
Prof. Dr. P.K Sasidharan
M.B.B.S, M.D (General Medicine)
Prof. of Medicine & Head, Dept. of Medicine & Hematology, Govt. Medical College, Calicut, Kerala.
Emeritus Professor.
Editorial Board Member, Indian Journal Of Hematology.
Chairman And Examiner Of Various Universities.
PhD Research Guide For University Of Calicut.
Recipient Of Many Awards And Fellowships.
Author Of Many Medical Textbooks & Research Publications.
Best Outgoing Student & Gold Medalist -Mbbs, University Of Calicut.
Dr. Praveen Kumar Saxena
Clinical Metal Toxicologist
Managing Director at Dr. Saxena Integrative Medicine Pvt Ltd.
Physician for Social Responsibility
Over 20 years he has helped people with chronic health problems using latest advances in complementary and integrative medicine, which emphasizes science based natural therapies in place of surgery & prescription medications.
He is a Proud member of Member SOPMED (USA) ART practitioner Dr Klinghardt Academy, STOX , INSLAR ,IMA, IRIA , Ozone Forum Of India ,WOFT, Faculty International Board Of Clinical Metal Toxicologist IBCMT and ISSMTCT, GLOBAL COALITION For AUTISM research institute USA, Advisor to the Akhil Autism . Advisor Leadcon 2017 India
Dr. Sunita Kaur
M.B.B.S
Internship, KMC India
Established Walia Wellness, Bangsar, Kuala Lumpur
Walia Wellness was established in the field of anti-aging and rehabilitative medicine and aesthetics in 2020.
Housemanship – HOSPITAL TAIPING PERAK FROM 1999-2000.
She completed 4 years of Ophthalmology training in 2008.
Doctor in charge of KLINIK WALIA that runs an AESTHETIC, ANTI AGING, NEUROSURGICAL REHABILITATION, CHELEATION, OZONE AND POWER PLATE center in Puchong Selangor.
Dr. Thomas Seyfried
Masters Degree in Genetics, PjD in Genetics and Biochemistry
Professor of Biology at Boston College, USA
Dr. Seyfried has over 200 peer-reviewed publications and is author of the book, Cancer as a Metabolic Disease: On the Origin, Management, and Prevention of Cancer (Wiley Press).
He was a Postdoctoral Fellow & Assistant Professor in the Neurology Dept. at the Yale University School of Medicine.
He presently serves on several editorial boards, including those for Nutrition & Metabolism, Neurochemical Research, the Journal of Lipid Research, and ASN Neuro, where his is a Senior Editor.
Dr. Joachim Fluhrer
Faculty Member At The Australian Institute Of Medical Nutrition.
Has Presented At Seminars And Conferences Nationally And Internationally Over 30 Years.
He is widely regarded as a leader in the field of integrative and personalised medicine.
Dr Fluhrer is considered one of Australia's most experienced practitioners and educators in combining nutritional and environmental medicine with standard medical practice.
He currently incorporates liquid biopsy into his own practice, sourcing the most advanced, sensitive, specific and clinically validated technology internationally.
His positions include member of the Cancer Research Network, Sydney University, Faculty Member of the Australasian College for Medical Nutrition, board member of the Australasian Integrative Medical Association.
Dr. Vimal Karani S
Professor in Nutrigenetics & the Deputy Director of the Institute of Food, Nutrition and Health in the University of Reading, UK
Professor Vimal Karani has published extensively in areas related to nutrigenetics and non-communicable diseases and presently has more than 80 peer reviewed publications.
He has received significant global media attention for his work on nutrition, lifestyle and cardiometabolic diseases.
He has also received advanced training in Epidemiology at the London School of Hygiene and Tropical Medicine, London, UK.
He won the UK Nutrition Society's Silver Medal award for the year 2020 for his contribution to the world of global nutrition.
Dr. Ajaya Kumar
M.B.B.S, M.D
Senior Consultant Physician and Medical Superintendent.
He is a renowned Physician and Diabetologist with more than 40 years of experience as a Diabetic Specialist.
Dip Diabetes Annamalai University Tutor in Medicine.
Former President INDIAN MEDICAL HOUSE, Cochin, Kerala and Former President ASSOCIATION OF PHYSICIANS INDIA, Cochin.
Diabetologist and physician, VARMA Medical center.Diabetologist and physician, VARMA Medical center.
Dr. G. Vijayakumar
M.B.B.S, M.D (General Medicine)
Chairman & Managing Director, Medical Trust Hospital & Diabetic Care Centre, Kulanada.
A leading Diabetologist from Pathanamthitta in Kerala.
Chairman & Managing Director of Medical Trust Hospital and Diabetes Care Centre.
Associated with NSS Medical Mission Hospital and Cooperative Hospital.
Held some important positions during his more than 35 years of distinguished career such as: President, Association of Physicians of India – Kerala Chapter (2010 and 2011)Director, kNOw Diabetes project (2008-2013) in Kerala State in association with the World Diabetes Foundation.
Involved in World Diabetes Foundation supported project 'Primary Prevention of Diabetes and Other Lifestyle Diseases through Targeted Approach' as a Project Director.
Dr. Sukbindar Singh Sibia
Medical Specialist
Founder, Director Consujltant and Medical Physician at Sibia Medical Centre.
Former Assistant Professor and Ex-Medical Officer (Punjab Medical Service)
Authored over 30 academic papers for medical journals and other books as well.
Extensively covered in print, digital and eletronic media in India and abroad including India Today, Life Positive, Sarika, Kadambini.
He has also appeared in several Television shows.
He also holds a fellowship in Cardiovascular Cartography-Geriatric Society of India.
Dr. Rajany T
DNYS, MSc, MHSc, PhD, FINEM
Director, Insight Health and Research
Experiences in 19 years of teaching, counselling, and research in Agriculture and Nutrition.
Publications in National and International journals.
Guide in clinical trials.
Speaker in nutritional and lifestyle subjects.
Member of INDIAN ACADEMY OF FITNESS TRAINING, MANGALORE.
Member and faculty (FINEM), SOUKHYA, INDIA.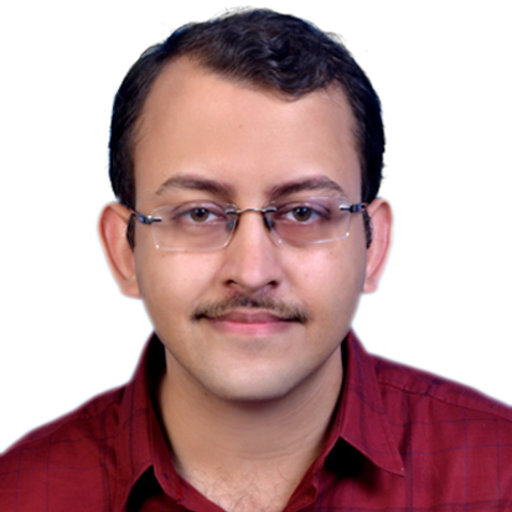 Prof. Dr. Saraf Udit Umesh
M.B.B.S, M.D, D.M Neurology.
Post Doctoral Fellowship in Movement Disorders.
Assistant Professor in Department of Neurology, Amrita Institute of Medical Sciences (AIMS), Kochi.
His paper presentations and other academic achievements include 2 nd prize in Quiz at Stroke Summer School 2017, Mahabalipuram, 2nd prize in Quiz at Pediatric NeuroXchange 2018, Trivandrum, 2 nd prize in Quiz at Emerging Brain quiz 2019 Trivandrum, 2 nd prize in Quiz at MDSICON 2020, Trivandrum.
He has won the Young Investigator Award at World Stroke Congress, Montreal, 2018 for Oral paper presentation on "Comparison of Risk Factors, Treatment, and Outcome in Patients with Symptomatic Intracranial Atherosclerotic Disease in India and the United States"
Dr. Reshma M.V
M.Sc Food Science and Nutrition.
Post Graduate Diploma in Food Analysis and Quality Control.
PhD from CUSAT.
Prinicpal Scientist, Agro Processing and Techinology Division, CSIR.
She has published many papers in SCI journals. The latest of them was under the title 'Spice Infused Palmyra Palm Syrup improved cell-mediated immunity in Wistar Albino rats.'
Detail on patents include a novel economical and efficient process for commercial production of high purity Lignans from Sesame Oil, WO 2008/120224 A1. C. Arumughan, C. Balachandran, M. V. Reshma, A. Sundaresan, Shiny Thomas, Divya Sukumar and S. S. Saritha.